From Cubs to Lions
From singing worship songs in Mrs. Leslie's classroom at carpet time to recently writing senior yearbook biographies, a few seniors have begun the end of their story at King's Academy. Those of us who have been here since Junior Kindergarten, colloquially known as "lifers", have greatly cherished being a part of the TKA community for fourteen fabulous years.
Upon being interviewed, each and every "lifer" brought up the meaningful and genuine relationships they had built with many students and teachers. According to Maddy Ames, "TKA has been my second home and a family to me. The bonds and relationships I have developed with some of my teachers will last a life time. Some of them have prayed over me, wiped my tears, laughed with me, watched me succeed and fail, and encouraged and loved me." These teachers have greatly influenced the students and have created a multitude of wonderful memories including, but not limited to, the Loggerhead Marine Center field trip, fairytale day, Wannado City, day of jubilee, and Conner Marschall's favorite memory, a TKA staple, Mr. MacDonald doing a handstand on the very first day of sixth grade. Even the less fun times, such as running the mile with Coach D and A.R. comprehension tests, all posed a beneficial imprint on our lives that is indispensable.
Through the King's Academy, we were not only able to create wonderful memories, but we were also able to create relationships with the Lord and learn invaluable lessons. When asked about the impact TKA has had on her life, senior Ani Brown stated that "…the staff members and teachers have made a huge impact in my life and have been a great example to me ." When asked the same question, Conner Marschall promptly said "Being at TKA has pushed me to be the best I can be while also growing in my faith in Jesus Christ."
In around 250 days, when dressed up in our bright blue gowns and decorated caps, these wonderful memories will undoubtedly be coursing through our heads. But, even as we step foot off of the TKA campus and into the future, the relationships created after fourteen long years, and the lessons thoroughly comprehended will always remain with us and will never be forgotten.
About the Writer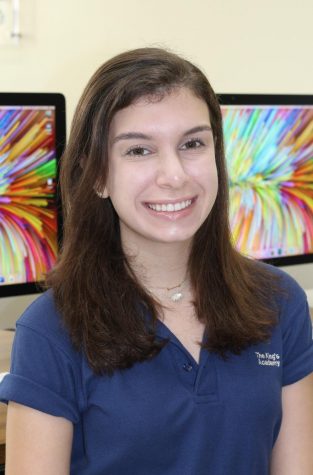 Carolina Cuomo, Contributor
Carolina is in the twelfth grade and has been attending The King's Academy since Junior Kindergarten. Carolina is highly involved in the TKA community....