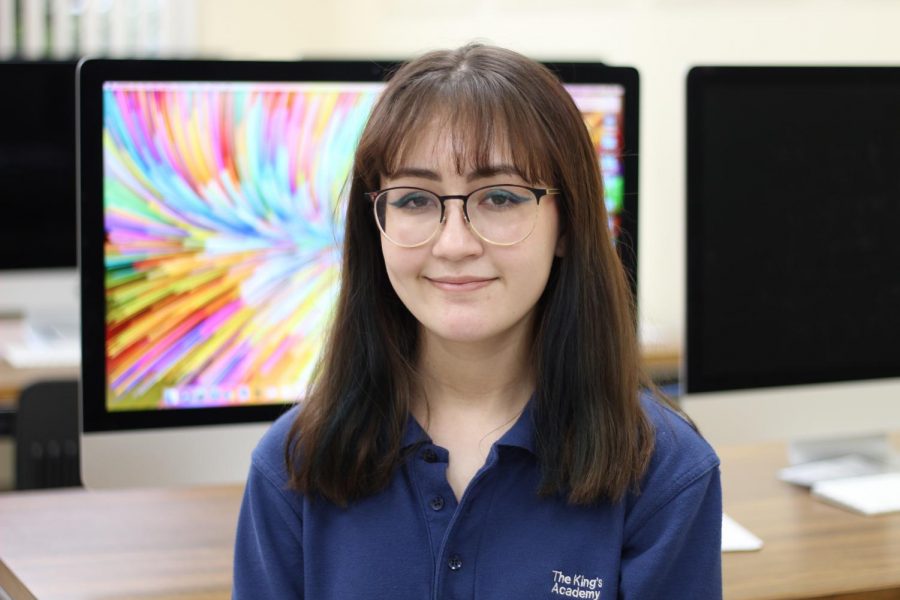 My name is Wavely Vernon. Being a sophomore, and it being my second year at King's, I have developed a love for the art programs they provide. I have always had a passion for writing, but haven't taken the classes to go into that direction (yet). I previously did  gymnastics for 13 years, and competed on a team for eight years. I also love running, which led me to running cross country for a short period of time. I quit sports outside of school due to injuries and to focus on clubs and school work veheently.
I have lived in Florida almost all my life, and want to pursue Special Effects Makeup away in Los Angeles sometime in the future. In addition to Special Effects Makeup, I love writing poetry, fiction, and being chaotic with my friends. On the other side  of the spectrum, I have strange fear of the ocean, I do not like boats, and I also dislike being restrained creatively.
My favorite music to listen to is Alternative and Hard Rock, which helps fuel my creativity and patience with writing. I am also glad to be a contributor of
The Lion Ledger.
Waverly Vernon, Contributor
Jan 26, 2020

The Fall Visual Arts Showcase

(Story)

Jan 09, 2020

The Gold Star Family Toy Drive

(Story)

Dec 18, 2019

Hobbiton: From Farm to Fame.

(Story/Media)

Nov 22, 2019

The Evolution of Mickey Mouse

(Story)

Sep 25, 2019

The "Lungs of the Planet"

(Story)