Senior Trip
Spain, Andorra, Monaco, France, and Italy- the senior class voted to travel to these places on their class trip. From embracing the culture, to enjoying fine cuisine, to taking in the breathtaking landscapes, this senior trip is going to be one to remember. The first destination on the trip is Spain. Seniors will enjoy the rich culture and amazing food. In Spain, there are  limitless amounts of activities to do. One will be able to observe the architecture of Antoni Gaudi which is world famous . You may also engage in watching a bull fight which Spain was famously know for. Bullfighting is no longer anywhere near as popular as it once was; however, it is an inescapable part of Spain's history and remains an anachronistic curiosity. After visiting Spain, starchitecture. Students will then travel to Andorra. Andorra might be one of the smallest countries in the world, but that doesn't mean there aren't plenty of things to there. From skiing or discovering unusual museums, to spas and shopping, there is something for everyone to enjoy. From Andorra, students will travel to the fashion capital of the world, Monaco. Lining the coastline of the Mediterranean along the French border lies the little, independent state called Monaco. Known for its high-end casinos, harbor lined with beautiful yachts and especially the scenic Monte-Carlo. Monaco is very scenic and dreamy, with high vantage points offering incredible views of the state. Student Tye Fountain said, "Monaco is the place on the senior trip I am most excited for because of all the amazing cars and scenery." From Monaco, the students will travel to France. Known for its amazing architecture and amazing food, students will enjoy these amazing sites. After France, students will finally travel to Italy to end the trip. Students will enjoy the rolling hillsides and amazing scenery of Italy. This senior trip will definitely be one that students and teachers will remember for years to come.
About the Writer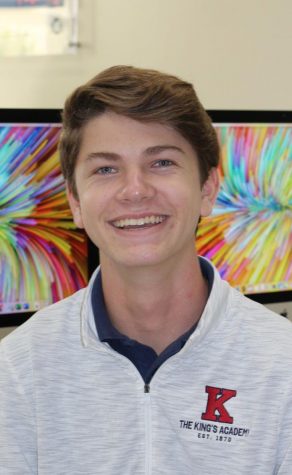 Tyler Cool, Contributor
Tyler Cool is a senior at The King's Academy. He has been at TKA for 7 years. Tyler is involved in theater, choir and engineering. His favorite subjects...