A Grand Day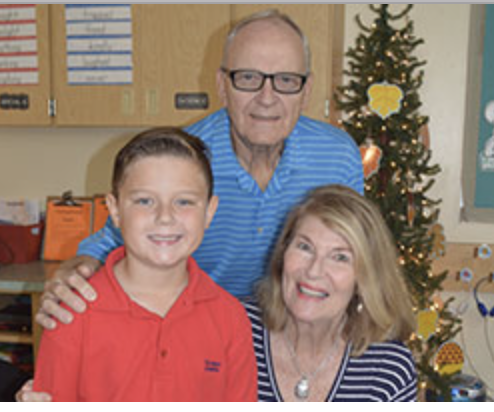 This year's annual Grandparents Day was definitely one for the books. Grandparents Day is special because grandparents can come and visit their beloved grandchildren during class. The King's Academy offered many activities for the special guests including a delicious continental breakfast, classroom visits, photos with their grandchildren, and a wonderful theater performance.
When the grandparents arrived at The King's Academy campus, they were greeted with a tasty continental breakfast. After breakfast, it was time for the show! The students in grades JK through 12th had practiced and rehearsed very hard on this production; it wasn't a program to miss. The Kings Academy Grandparents Day performance had an entertaining band, graceful dancers, and a charming choir containing students of all ages. The talented children performed beautiful medleys from the theatre productions Cinderella, Jekyll and Hyde, and The Phantom of the Opera. The student's hard work payed off: The Grandparents Day show was amazing! After the show, grandparents went around campus and visited their grandchildren in class. This was a very special day for the visitors, who love to see their grandchildren and the beautiful school they attend. This is always a scheduled half day for the students, so grandparents had the option of taking their grandchildren out to lunch after the festivities.
Grandparents Day is a day designed to celebrate the wonderful grandparents the students have, and the love the students have for their grandparents is clearly visible. The numerous activities offered for the grandparents really shows how much The King's Academy loves its families.