Next Stop? States!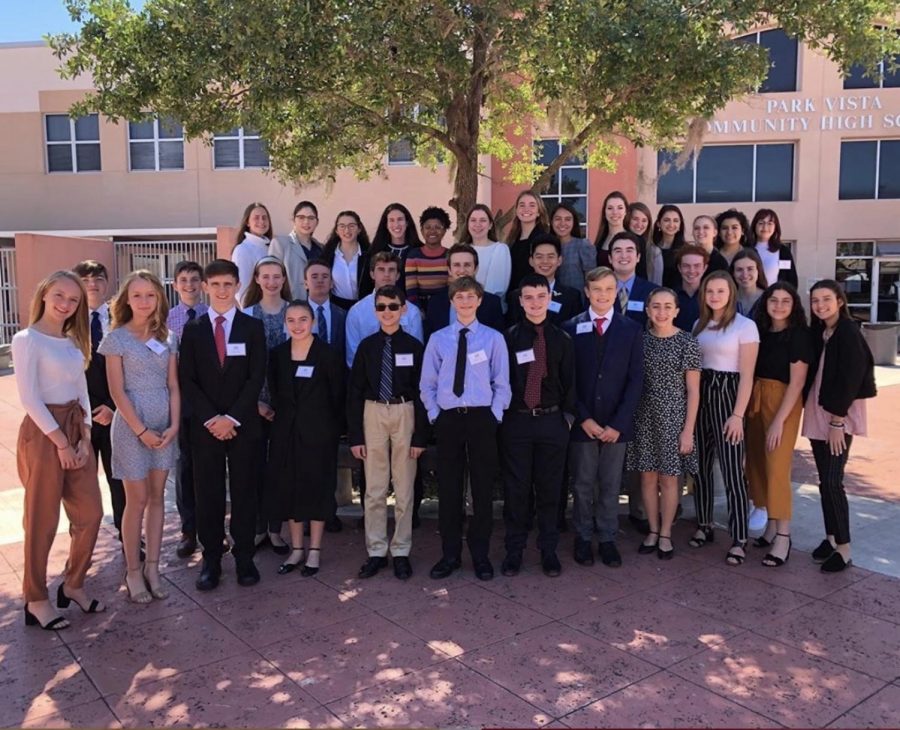 In January, TKA students were given the opportunity to participate in National History Day, a nationwide competition centered around the integration of important historical events to modern day themes. This year the theme was Breaking Barriers.
It all started in the classrooms, where students were given the option by their teacher to create a website, paper, documentary, poster board, or presentation on a topic pertaining to the material students studied that year. They would then compete with fellow students in the senior or junior division at the Rosemary Beaumont Library on January 9th. After the high school competition, 1st and 2nd place winners headed to Park Vista to compete at the county level.
On February 28, NHD competitors waited eagerly in the Park Vista cafeteria for their time to present. At that moment everyone had the same thing on their mind: winning. Students were praying, making last minute changes to their projects, reciting their presentations, and watching the clock as the time ticked away the remaining minutes before it was their time to shine. The senior division competed first, with the junior division competing afterwards. Regardless of performance, students and teachers left proud of their hard word, and advancement in the competition. The State Competition at Tallahassee is the next stop for NHD winners, and it is supposed to take place on May 3-5.
A special congratulations to all County NHD Winners!
About the Writer
Cherith King, Copy Editor
Cherith King is a junior at The King's Academy and has been attending Kings since fifth grade. Cherith is involved in National Honor Society, Math, Science,...