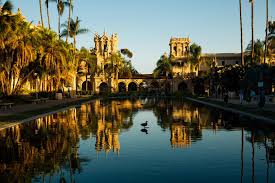 California is arguably one of the most beautiful states in the U.S. It has many different natural wonders and busy metropolitan areas. There is something for everyone. California is also a great place to vacation, whether you want to relax, explore, or have an adventure. Here are three of the best places to do just that.
SAN DIEGO
San Diego is an amazing city located in the Southern region of California. It has amazing weather, great attractions, and amazing restaurants. It is a great place to take a relaxing vacation. San Diego is a great place for outdoor and family adventures. The sandy white beaches are a wonderful sight and a great place to go surfing. Balboa Park is a wonderful green space full of great museums you can check out and the Gaslamp Quarter which is full of small boutiques, galleries, and restaurants. San Diego is also home to the amazing San Diego Zoo. This zoo is a great place to take kids and people of all ages can enjoy it. The zoo is famous for its exotic animals and their pandas. There is also a Sea World Park located in San Diego. There, are housed many wonderful sea animals such as seals, dolphins, and polar bears. There are rides and other attractions in the park that makes for a very enjoyable day. San Diego is also home to many great restaurants. The best are located on Gaslamp Quarter and Kettner Boulevard. There are all kinds of options and you are sure to find great food. San Diego makes for a great place to relax and take a good leisure vacation.
LOS ANGELES
Although this one may be obvious and seem overrated, it is truly one of the best places in California to visit. There is something for everyone there and it has a very unique charm. There you can get the real feel of Hollywood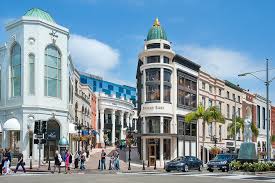 and movie making. You can visit the various stars that belong to celebrities on Hollywood Boulevard and Vine Street. You can also catch a glimpse of the famous Hollywood sign and snatch a picture. There is also a Universal Studios theme park in LA, and it houses many of the lots and sets used in famous movie productions. There they have a tour in which they take the guests around these lots and explain their history. You can also visit the eclectic Venice Beach; it has a unique charm and a beautiful shore. Those who like to shop can visit Rodeo Drive. This street is known for its chic and designer stores and is a great place to have some fun. The Santa Monica Pier is also a great attraction. It holds many fair-like attractions and games and amazing food. There are many restaurants and fair food that you can dig into. Another restraint that you need to go to is Pinky's. They are famous for their hotdogs and many celebrities have eaten there. LA is definitely a place worth your time.
LAKE TAHOE
Lake Tahoe is a beautiful scenic place to visit in California. California has many natural wonders, and this is one of them. The lake is surrounded by snowcapped mountains and greenery. The lake is great for doing outdoor activities like kayaking and boating and the mountains have wonderful hiking trails. This a great place for those who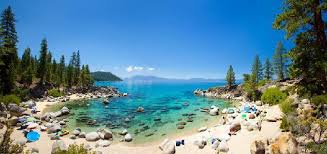 love the outdoors. You can rent a houseboat and stay on the lake, which is a unique experience. Lake Tahoe also becomes a great place to ski in the winter and there are many beautiful ski resorts to stay in. Lake Tahoe is a great place to get away from busy life and enjoy nature's beauty.
https://www.planetware.com/california/best-places-to-visit-in-california-us-ca-138.htm