The King's Academy Show Stopping, "Through the Decades" Lip Dub
Video Credit: Shelby Kimpel and Macey Norton
Last year, The King's Academy released their very first lip dub. It was such an amazing experience and time of bonding for the student body that the school decided to do it again for the 2019-2020 school year! Some may ask, what is a lip dub? A lip dub is a type of music video that combines lip synching and audio dubbing to create a fun and entertaining experience. For this year's lip dub, the theme is Through the Decades, including hit songs such as September by Earth, Wind, and Fire, Crazy Little Thing Called Love by Queen, Colors by Jason Derulo, and Rollercoaster by the Jonas Brothers! Kaitlyn Garcia, a senior who participated in the lip dub her junior year as well, thought this year's lip dub was definitely one to remember. She said, "I did my section to the song September, which is one of my favorite throwback songs. It was so fun to be able to do it with the little kids, it made the experience so much more fun and enjoyable!" In one of the first sections of the video, the Junior Kindergarten students were featured and brought so much energy to the Septembersection! They held signs and danced as the lip dubbers Kaitlyn Garcia, Abby Scalici, Maddy Diddle, and I sang down the path. The entire student body participated in the lip dub including teachers, administrators, and even alumni! Senior Nell Faveur had so much fun doing the lip dub and said, "Everyone was full of so much energy"! TKA students prepared for the lip dub with days of rehearsals to make this event a tough video to beat in The King's Academy's new annual tradition and they had a blast in the process. Make sure to check out the Through the Decades lip dub! You won't regret it!
About the Contributor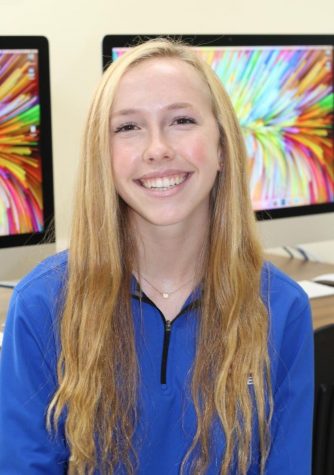 Alli Graves, Contributor
Alli Graves is a twelfth grader at The King's Academy. She has been attending TKA for nine years and is extremely excited for her senior year. She has...