Homecoming Court 2020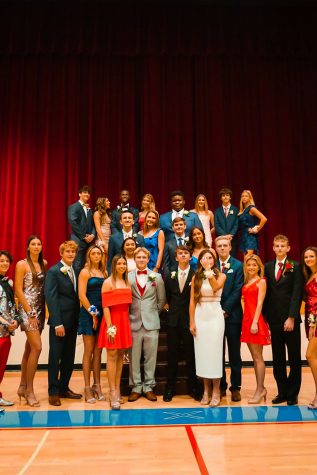 Every year the senior class selects a group of 16 individuals who will represent them on the Homecoming Court. Although Homecoming will look very different this school year, this tradition will continue. Earlier this month, the 2021 seniors voted for their court during their advisories. The votes of every senior were taken into account to create this year's court. The girls elected this year include Aubee Billie, Cidney Browning, Elle McGould, Annie Smith, Nicole Silva, Sofia Mendez, Grace Mattessich, and Chiara Brown. The boys elected this year include Jonathon Allen, Callahan Burton, Keschawn Edouard, Pace Edwards, Graham Stark, Kolb Potter, Tommy Null, and Gavan Keen.
This year's Homecoming will be taking place during January 2021 rather than October due to the coronavirus. During the week of the 11th, the court will walk with their escorts and display a video about themselves. These videos will be what the student body bases their votes on. These short clips give the student body an idea of the personality of each member of the court as well as what they stand for.  At the end of the week, our Homecoming Queen and King for the class of 2021 will be crowned. Until then, the seniors and the court will be anticipating the crowning.