Wonderful Christmas Time at The King's Academy
Every year, The King's Academy holds its annual Christmas program at the Kravis Center. On this night students, K-12 perform for family and friends in order to celebrate the Christmas season. In the midst of the tragedy that has taken place in 2020, Christmas cheer is exactly what everyone will be needing this holiday season. However, due to COVID-19 protocols, the Christmas program is going to look a little different this year.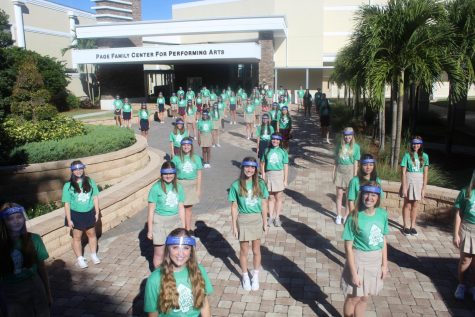 Rather than holding an in-person Christmas program, The King's Academy will be airing its Christmas program on its YouTube channel. The King's Academy YouTube channel, which has now garnered over 57,000 subscribers, will be hosting the Christmas program on December 18th. Performances from students of all ages will be seen in this fun, exciting short program. The filming takes place all over The King's Academy's spacious campus, including shots from the main building, the theater, and more. All filming has taken place outdoors in order to accommodate for the current pandemic. Students are also socially distanced and wearing 'Smith Conservatory of the Arts' face shields.
This year's Christmas program will not be one to miss. Be sure that you and your family make time to watch this extra special Christmas program on December 18th at 7:00 pm on The King's Academy's YouTube channel.