Students Lead in Worship
The New Student Led Worship Team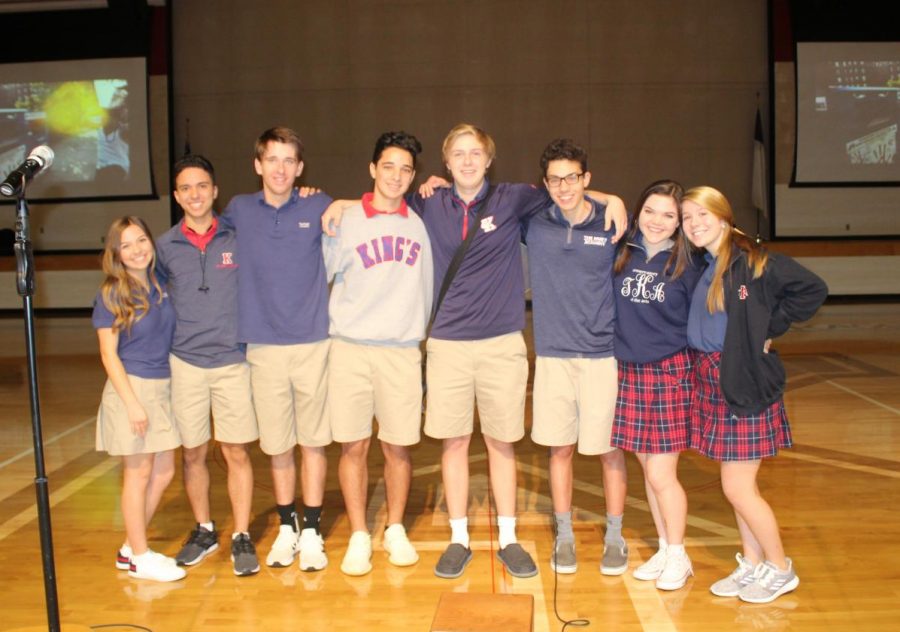 As of the 2019-2020 school year, The King's Academy has decided to create their own, student led worship team for chapel. In previous school years, King's has had a band of musicians come in from various churches to play while students were leading the songs. Now, the entire worship team, including the singers and musicians, is composed of students. Jonathan Allen, Abby Scalici, Emilio Machado, and Olivia Henley meet together each week to discuss and organize what songs they will sing and who will lead each song on the upcoming chapel day. We have also seen Kyler O'Brian playing the Cajon, and Mikayela Smith playing the piano. Together this team wishes to spread the love of God through song and worship, and they hope that we, as an audience, could feel moved through the lyrics of these songs. Many of these students also partake in other worship teams at their own churches. Abby Scalici occasionally participates in the worship team at her church, Family Church Jupiter, so now she is excited to be able to sing for her own school and peers. In an interview with Olivia Henley, she said, "I am praying that this year, God brings us closer to Him through this time of worship and glorifying God." As Olivia said, the worship team believes that not only do they want the audience to be moved by the love of Christ, they also cannot wait to see what God has in store for them with this opportunity. Students now get the opportunity to hear the love of God through their classmates, allowing them to really connect with the worship service at chapel. Gabby Bohol, junior at The King's Academy, said, "I think it's so cool that I know the people leading the worship team, because I feel like I can really connect with who is singing, what they are singing, and who they are singing about." The worship team and many other students are eager and excited for what God's plan is for this school year's chapel and worship service.
About the Contributor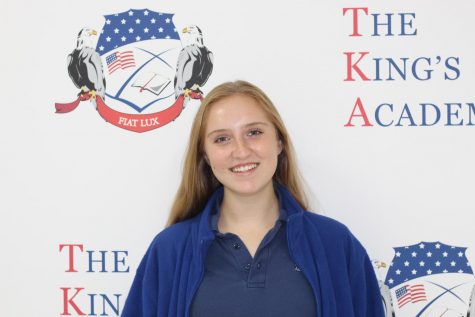 Olivia O'Leary, Contributor
Olivia O'Leary is going into her eighth year at The King's Academy as a senior. She loves to dance and sing in the choir while keeping up her studies...