The "Lungs of the Planet"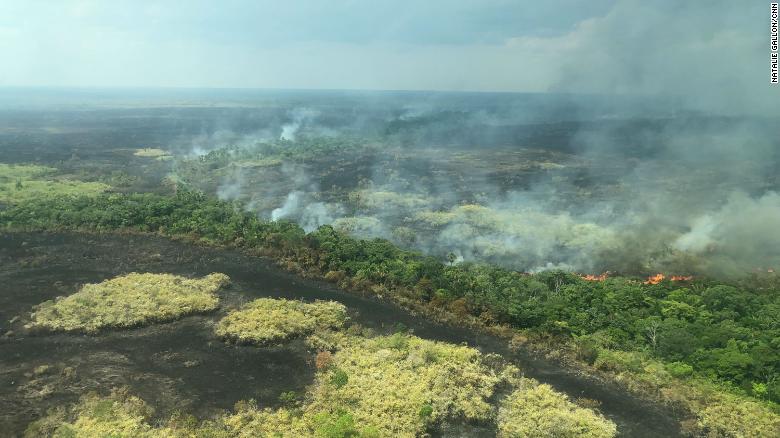 The Amazon Rainforest, where more than 90,000 species thrive and live. These species include 40,000 plant species, 427 mammals, 1,300 bird species, 378 reptiles, 400 amphibians, 96,000 invertabrate species, and 3,000 fresh water fish, thrive and live in the Amazon Rainforest. The Amazon is fruitful in ecosystems which allow these species to thrive, as well as prey to live off of. The climate is warm enough for plants and animals to live comfortably with the vast and plentiful ecosystem to support them. Even with the constant downfalls, the thousands of fires continue to consume the land which provides 20% of the world's oxygen.
These fires started for the cause of building and clearing out the forest for business. Jair Bolsonaro, Brazil's president, had declared he would clear the Amazon for business and the economy. Bolsonaro considered these fires as helpful for clearing the land for building up. He cut the National Environmental Enforcement Agency's funds by $23 Million, causing the agency to fall. These actions have led to more deforestation in the Amazon this year alone than the past 3 years, an 80% increase. These fires have a strong impact on the environment, such as releasing carbon dioxide into the atmosphere. These released gases fuel climate change of the world, as well as even darkening the skies in surrounding cities. At this rate of CO2 being released, scientist believe that the Amazon will soon become a source of more CO2 that Oxygen! After Bolsonaro was scolded and threatened, he had claimed to have sent over 40,000 troops to fight the fires.
To help save the wildlife, you can contribute to the Rainforest Alliance. Another organization, the Arbor Day Foundation, helps save the wildlife and to provide a home for some 50% of the earth's animals and plants! Donations to go to planting more trees, buying land, and giving education can be made in the Amazon Conservation Association and the Rainforest Trust.
About the Contributor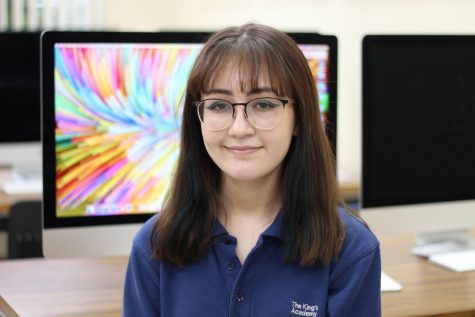 Waverly Vernon, Contributor
My name is Wavely Vernon. Being a sophomore, and it being my second year at King's, I have developed a love for the art programs they provide. I have always...