The Skirmish of the Streaming Services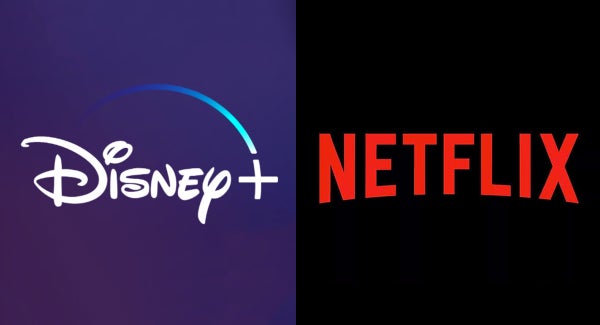 Big change is coming… Probably. Maybe. Please read on.
Ever since Netflix, the well-known media services provider, launched its streaming service in 2007, it has been the undisputed leader of the streaming industry, offering thousands of on-demand TV shows and movies ad-free for a small monthly subscription fee. While other companies, like Hulu and Apple, have put a hand in the pot as well, Netflix has remained the top of the food-chain.
All that may change, however.
On August 8th, 2011, Disney announced that they intended to launch their own streaming service in 2019. In preparation for this launch, Disney ended its distribution deal with Netflix, pulling all their content from the streaming platform. Disney's withdrawal from Netflix was unfortunate for Netflix, but they did not suffer any significant decrease in profit from the split.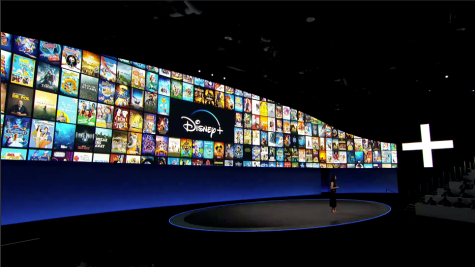 Disney+ launched on November 12, and it contains all past and present Disney movies (aside from the controversial Song of the South) and TV shows, as well as new Marvel, Star Wars, and National Geographic shows. Disney also placed the 20th Century Fox shows they recently acquired in their purchase of the company on the servie.
All this could mean bad news for Netflix, especially since Disney+ has set their monthly subscription to $6.99/month, a full six dollars under Netflix's current monthly subscription of $13 (for the basic plan). The better price and exclusive content of Disney+ could bring a portion of Netflix's 148 million subscriptions (as of April, 2019) over to the new platform. But will Disney+ be able to surpass Netflix in popularity and profit? Maybe.
There are many factors to consider when assessing the battle between the two streaming services. We have already compared the monthly subscriptions of the two services, so let's look at two more factors: Brand name and content.
First off, brand name. Netflix was founded in 1997, but it established its name as a streaming service in 2007. Since then, it hasn't expanded far beyond that. Netflix has recently began dabbling in the awards season (Oscars, Emmys, etc.), though it is an uphill battle for the company. Disney, on the other hand, is a much larger corporation. It is divided into three main divisions: Disney Media Networks (movies, TV, etc.), Walt Disney Parks and Resorts (theme parks, hotels, etc.), and Disney Consumer Products and Interactive Media (toys, video games, et.). They have a strong, established presence in all three fields. Comparing Disney and Netflix, it is clear that Disney is the bigger brand name, even in the field of film and television. What does this mean in terms of their streaming services? Well, it means that Disney will not have to do any of the work Netflix had to do to get where it is now. Upon launching, it can be expected for Disney to quickly gain a significant amount of subscriptions, possibly equaling that of Netflix within the first month of launch. 148 million subscriptions in one month may sound extreme, but maybe the second factor will convince you.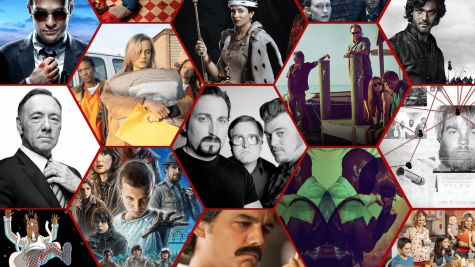 The second factor is the content. As previously stated, Netflix offers thousands of movies and TV shows, but their real draw to many is their original content, which also includes movies and shows. Some of the most popular content on Netflix include Stranger Things, Orange is the New Black, and Mindhunter. In addition to these shows, recent original  films such as The Irishman and El Camino (the film sequel to the Breaking Bad series) are major attention-getters. All this content is a major incentive for those that have already purchased a Netflix subscription to keep it, even in the wake of the launching of Disney+. However, because of the current popularity of Netflix, the release of new content does not bring in much subscriptions. According to DMR Business Statistics, only 57% of Netflix users claim that the original content was their reason for subscribing.
But enough on Netflix's content. Let's look at what Disney+ has to offer. We have already stated that Disney placed all its previous content onto the platform, as well as previous content acquired from Fox. Similar to Netflix, though, the true draw of Disney+ is the exclusive shows the service is offering. These shows include multiple series based off Marvel characters. These series will connect directly with the films in the Marvel Cinematic Universe, which is a great business strategy. The MCU is sitting comfortably at the top of Pop-Culture Mountain, and it is at the point where it is almost taken for granted that any given person in America is up-to-date with the franchise. Because of this, most MCU fans will likely see these upcoming Marvel series (an thus a Disney+ subscription) as a necessity. Disney+ also released a Star Wars series, The Mandalorian, which will be sure to attract fans of the franchise. It is the content connected to established franchises that puts Disney+ content ahead of Netflix content (with the exception of Netflix's El Camino), and on top of that, Disney has a variety of shows unattatched to film franchises, such as various docuseries and reality competetions. In direct, simple comparison between Neflix content and Disney+ content, it is clear that Netflix hosts more content, but Disney+ hosts content likely to appeal to a wider audience.
In summary, the  skirmish between Netflix and Disney+ doesn't have a fixed winner yet, but the competition is worth paying attention to, and eventually, we may even see the king of streaming pass on the throne.