Training the Next Generation
One of the main priorities that the administration, faculty, and staff strive for at TKA is to create a culture of unity from Junior Kindergarten to the twelfth grade. One way in which that is accomplished is through the Elementary Peer Tutoring Program. The program was designed for fourth and fifth grade students in academic support to seek aid in a specific subject area from an older and more experienced high school student. Peer tutoring allows many opportunities for the elementary student to learn from their tutor. Students receive one-on-one academic attention that affords them a unique opportunity to focus on areas a student may be struggling in. In addition, the peer tutors are strategically chosen for their academic excellence as well as their outstanding character which can only benefit the elementary student. The overall impact of the program on both the student seeking help and the peer tutor is huge. Whenever given the opportunity to give back to those who are in need does not only bless the recipient, but the giver as well.  Academic prefect Carolina Cuomo states, "Running the Elementary Peer Tutoring Program has been such a great privilege. It has been an amazing blessing for these kids to have the opportunity to work alongside high school mentors. In turn, working with the kids has also been a blessing for the tutors who have volunteered to serve". Peer tutoring is just one of the many things that King's does to boost morale and cultivate an environment of unification across the campus.
About the Writer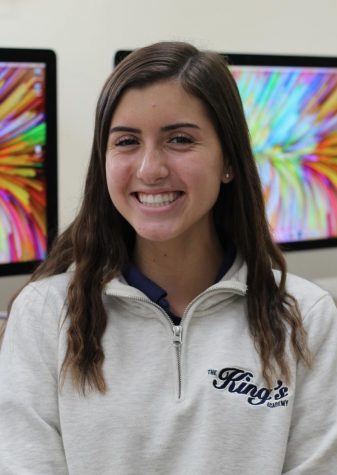 Maddy Diddle, Contributor

Maddy Diddle is currently a senior at The King's Academy. She has been at King's for 13 years. This will her be her 6th year playing lacrosse at...