5 Great Fiction Podcasts
If anyone knows me, they know I love stories. I write them, read them, watch them, tell them, etc. I also like listening to them, and one of the best ways to listen to great stories is through podcasts. Specifically, scripted fiction podcasts. Podcasts are one of the most convenient ways to listen to stories because you can listen as you perform other daily tasks, such as driving, cooking, or household chores. Podcasts are an especially good pastime during these months of self-isolating and social distancing.
Scripted fiction podcasts can be seen as a relatively new medium, though they are essentially a resurgence of old fashion radio plays. While there are many differences between the format of older radio plays and modern podcasts, the idea of listening to a story remains the same.
I have been obsessively listening to podcasts over the past year, and I have curated a list of five scripted fiction podcasts to help you get through the coming weeks of social distancing and isolation.
1. Homecoming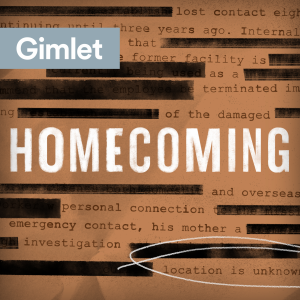 Homecoming was one of the first fiction podcasts I fell in love with, and after listening to dozens more, it remains one of my favorites. It is essentially a political/office thriller, following a therapist and her work with war veterans suffering from PTSD. I will not spoil much more. There are multiple twists and turns (the biggest of which left me stunned for a good hour after the episode ended). If you need any further incentive to listen to this podcast, know that it stars Catherine Keener and Oscar Isaac, along with David Shwimmer, Amy Sedaris, and Michael Cena. If I had to find something bad about this podcast, it would be that season 2 is significantly weaker than season 1 (though both are still well-worth a listen).
2. The Bright Sessions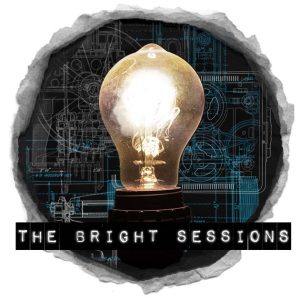 Very well-known amongst the podcast community, The Bright Sessions is a slice-of-life story told mainly through therapy sessions. The twist? All the patients have super powers. Despite their abilities, however, most of them still suffer from issues that normal people deal daily. The series is four seasons long, making it the longest podcast on this list. Seasons one and two follow the most straightforward story arc of the series, in which we learn about a government-funded research facility, the AM, which uses the super-powered 'atypicals' (as they're called) in experiments that may or may not be legal. Season three takes a dramatic turn for the series as it starts to break away from the therapy session format, and season four has almost no therapy sessions. Personally, I prefer seasons three and four, where the show focuses more on character and relationship drama, though many listeners prefer seasons one and two. Despite these differences of opinions, everyone agrees The Bright Sessions is worth the listen. If you enjoy it, there is currently a continuation series on Luminary and a spin-off book trilogy.
3. Blackout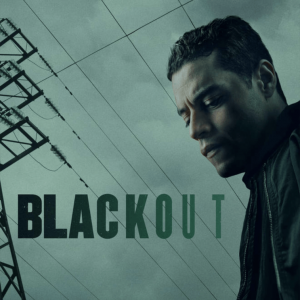 Blackout is an apocalyptic thriller about a town that loses connection to the rest of the world. This podcast is most notable for starring Academy Award winner Rami Malek, playing a radio DJ trying to protect his family and community after the power grid goes down nationwide. Though originally seen as an accident, conspiracies begin forming in the small town as certain characters attempt to take charge of the situation. The central themes and ideas of being cut off from the world and isolated will feel especially relevant during the current pandemic.
4. Wolverine: The Long Night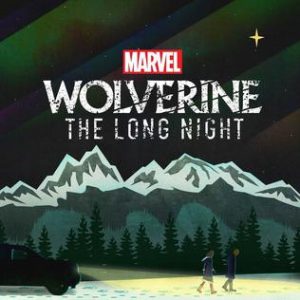 This is the first endeavor in a series of podcasts based on Marvel characters. Though there is currently a second season of this podcast (Wolverine: The Lost Trail), as well a still-running podcast following the Fantastic Four (Marvels), this is the only Marvel podcast I have finished listening to so far. It takes place in rural Alaska, and follows special agents Sally Pierce and Tad Marshall as they investigate a series of crimes that appears to point to the mysterious figure named Logan, otherwise known as the Wolverine. Though this podcast might disappoint earlier on with a distinct lack of the titular character, voiced expertly by Richard Armitage, the slow reveal eventually pays off near the end of the series, and season two follows the character specifically. This podcast is great for any fans of Marvel, and especially for fans of the Wolverine. Let's just say there is a reason this podcast won the 2019 iHeartRadio Award for Best Scripted Podcast.
5. 36 Questions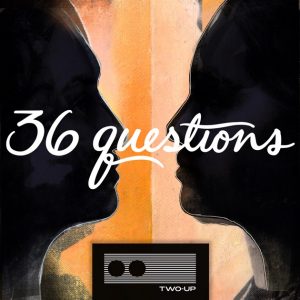 This podcast is just brilliant and beautiful in every way. It feels as if it were specifically made for my tastes. It perfectly combines my love for listening to podcasts and musical theatre cast recordings. 36 Questions is a musical podcast, told in three acts. It follows the last-ditch attempt of two lovers to save their crumbling marriage by using the 36 Questions, an experiment known for making strangers fall in love. If that does not sound interesting enough, this podcast stars none other than Jessie Shelton and Jonathon Groff, the latter of which is known for originating King George in Hamilton on Broadway, as well as voicing Kristoff in the animated Frozen series. 36 Questions is one of the most human podcasts I have ever heard, equal parts heartwarming and heartbreaking, with a smattering of humor and, of course, great music. With three songs in each 50 minute episode, 36 Questions feels like an intimate Broadway musical taking place in your head. Think The Last Five Years as a podcast, and you have a pretty good idea what you can expect in 36 Questions.
Now that you have a list of five great podcasts, it's time to start listening. Many great stories await!