5 Obscure Cast Albums that Need Your Attention
Almost every day as I'm headed to school, I listen to a musical cast recording. Since I entered the "musical theatre fandom" four years ago, I have listened to hundreds of musical cast recordings. Many of them are very well-known or have a significant following, but I'm looking to shine some light upon five of the best cast recordings that need some more attention.
So without further ado, here are five of the best musical cast recordings  you've probably never heard about.
1. Alice by Heart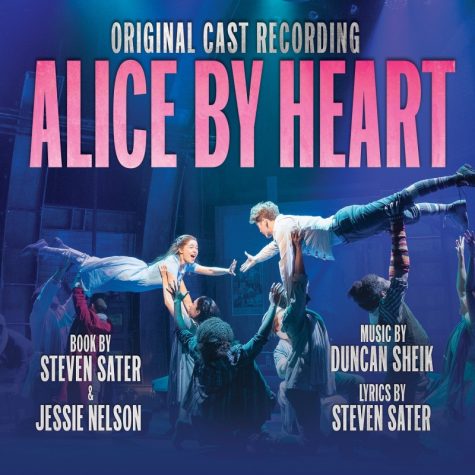 Inspired by Lewis Carroll's Alice in Wonderland, this musical tells the emotional story of two siblings hiding underground after the London Blitz of World War II. Alice's brother Alfred has tuberculosis, and she uses her favorite childhood story to help her and her brother cope with the trauma and heartache of war. I have spoken before about how incredible this show is, from the unique story to creative costuming and set design, but it is truly the music that stands out above all else. Equally catchy and heartbreaking, listening to this cast recording is an experience that you'll need after to recover from. And I mean that in the best way possible.
Obscurity Level: 4
Best Songs: "West of Words", "Brillig Braelig", "Isn't It a Trial?"
Replay Value: 8
2. Starry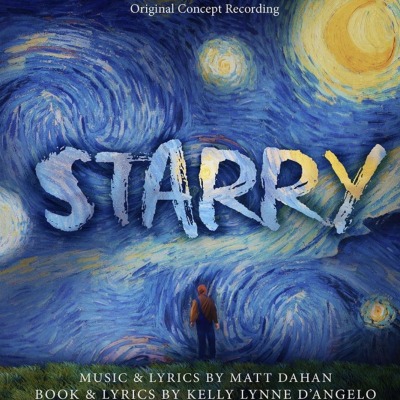 From the musical theatre writing team Dahan & D'Angelo, the musical Starry is about Theo and Vincent van Gogh as they journey together to find the power of expression. Most of the cast on this album come from the popular American musical theatre company, Starkid. Notable favorites, such as Jeff Blim, Mariah Faith Rose, and Dylan Saunders are prominently featured in this recording. What truly makes this musical cast recording so special however, is the sheer originality and passion that went into it. From the opening number, "Impress Me", to the show-stopping ballad, "Enlightenment", the joy this album emits is palpable. This is one of my all-time favorite cast albums and one of the few I would dare call 'perfect'.
Obscurity Level: 6
Best Songs: "A New Horizon", "Enlightenment", "The Starry Night".
Replay Value: 10
3. Island Song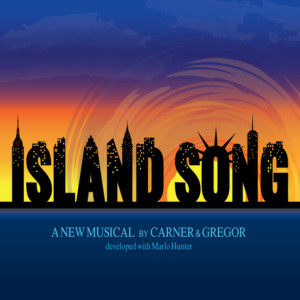 Written by the American musical theatre songwriting duo Carner & Gregor, Island Song follows five New Yorkers pursuing their various goals in the Big Apple. Since 2012, this musical has been workshopped around the country. A cast album was finally released in 2017, featuring incredible musical theatre performers such as Jeremy Jordan, Kimiko Glenn, Jackie Burns, and Troy Iwata (spoiler alert: this won't be the only time Troy Iwata appears on this list). Because of the multiple stories this musical tells, most of the songs on this album can be enjoyed independently, but when listening to the cast recording as a whole–this is where the musical truly transcends. Life is a complicated mess, but there is beauty in the struggle. This is the message of this incredible and uplifting musical.
Obscurity Level: 8
Best Songs: "Wall Lovin'", "TMI", "Make It Here".
Replay Value: 6
4. The Boy Who Danced on Air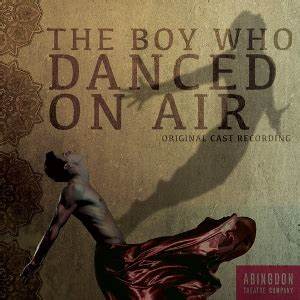 This musical tells the complicated story of a boy in Afghanistan caught up in the cultural practice of bacha bazi, in which wealthy men buy boys from poor families to raise as slaves. With subject matter so troubling to Western audiences, this musical gives its audience a lot to think about and consider within the context of culture and authority. It is of little surprise that the music featured on this cast recording is equally complex and stirring. With is South Asian instruments and rhythms, the music is reminiscent of Aladdin, and many of the songs have a similar Disney-esque energy to them. The album stars Jonathon Raviv, Nikhil Saboo, and of course, Troy Iwata, who is currently my favorite rising talent in the industry. Whether or not this musical is up your alley, it is a unique experience and album that won't likely occur again. So give it a listen. Please.
Obscurity Level: 9
Best Songs: "Little Dance", "Kabul", "In the City"
Replay Value: 7
5. The Clockmaker's Daughter
Despite its potentially creepy album cover, this musical is as heartwarming and comforting as they come. It tells the Irish faerytale of a robot girl created by a bereaved clockmaker and the positive impact she makes on her community. Though the story can be predictable, the familiarity in the story adds a layer of comfort to the listening experience. Playing this cast recording is like receiving a warm hug from a parent or guardian, and much of that can be attributed to Ramin Karimloo's soaring and emotionally stimulating vocals featured on this track. However, the recording is truly led by Christine Allado and Fra Fee, who play the two central figures of the story. The story itself is very easy to follow from simply listing to the cast recording, as this musical has never before been formally staged (a concert production can be found on YouTube with the original recording cast, spare Ramin). There isn't a single weak song in the bunch, and the true standouts not only stand out on this album, but in musical theatre in general. Karimloo's "You're Still Here" is a gut-wrenching ballad from a father to his late daughter. "Spindlewood" and "Market Day" are large ensemble numbers with intricate layering and tempos not to be found anywhere else in the musical theatre canon. "Clockwork" is the most powerful climatic number I can recall on any cast album. Despite being a very different genre of sound than Starry, this is another musical I would call perfect. I literally can't stop gushing over it.
Obscurity Level: 10
Best Songs: "You're Still Here", "Impossible", "If You Could See My Heart", "Clockwork" (these songs were by far the hardest to choose from)
Replay Value: 8