Summer Vacay All The Way
For Kings Academy students, summer vacation started on May 24, 2019 and ended on August 7, 2019. During the summer months, many students traveled with their families all over the world! I have interviewed Humberto Porrata, Rachel Clancy, Josh Zuchowski, Megan Evasius, and Olivia O'Leary on their favorite parts and highlights of their summer vacations. 
This summer, Humberto Porrata went to the Abaco Islands in his boat with friends, where he island-hopped and played with the island pigs.  "I named one bacon and the other pork chop" says Humberto. He also went sailing with Olympians and world champions in Brazil to train for the youth world championship held in Kingston, Canada. This was his second time in the youth world championship ,competing against 160 other people from across the world.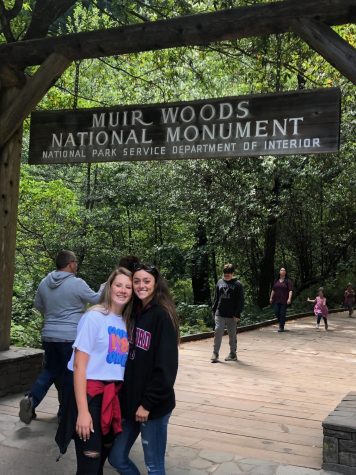 Rachel Clancy went to San Francisco, California and visited the Redwood Forest. Rachel said "We saw the huge trees and they were really cool."  Her favorite part of the trip was getting to see her boyfriend Josh Zuchowski swim in Junior Nationals. Towards the end of the summer, Rachel attended Belle Glade student week, where they served and ministered to the people in Belle Glade.
The most memorable part of Josh Zuchowski's summer was swimming in Junior nationals in California. "I got to swim against amazing swimmers and colleges all over the country." says Josh. It was an amazing experience because Josh got to be there as a young 15 year old swimming against grown men.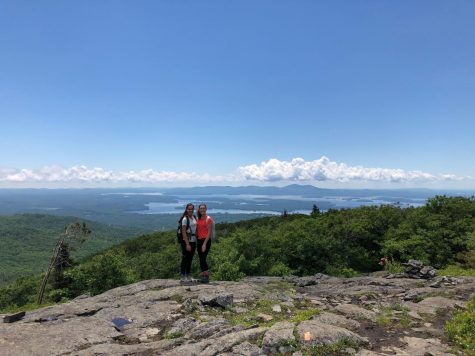 Every summer, Megan Evasius goes to Wolfeboro, New Hampshire where her family has a lake house on Lake Winnipesaukee. While in New Hampshire, she got a job at a farm as a summer camp counselor teaching little kids how to ride horses. "The most fun thing this summer was getting to have my friend Christina come up to hang out and go hiking, and teaching what I love to do most, riding horses!"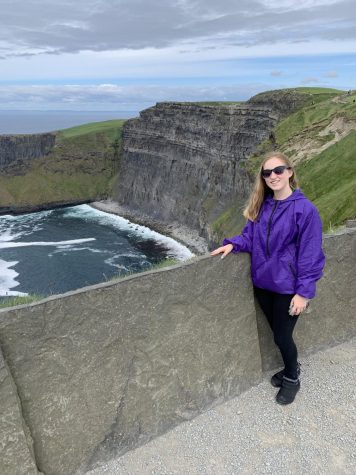 Olivia O'Leary had an awesome time traveling to Europe this summer. The first week of her vacation was spent in Ireland, and the second was spent on a cruise on the Danube River. On the cruise, she stopped at many places including Austria, Hungary, and Slovakia. She says, "The Danube River cruise was such an incredible and unforgettable experience."
These exciting and interesting summer travels were nice, fun, adventurous, and relaxing for all those who dared to venture away from Palm Beach County.