Spanish Students Study in Salamanca
The King's Academy students have been blessed with the privilege of traveling to Spain for many years now. Students that have completed Spanish II are eligible to participate in the study-abroad program to attend classes at the University of Salamanca over the summer. The fourteen-day trip consisted of sight-seeing beautiful cathedrals and aqueducts, gaining a deeper understanding of the Spanish language, eating the amazing Spanish food, and experiencing all of Spain's rich culture. This past year's Spain trip will definitely be remembered as one of the best.
The nine-hour flight was worth it after landing in the striking city of Madrid. In the staunch heat of late June, the students bonded over sharing fans in their non-air-conditioned dorms. They even had the opportunity to get a tan at the beautiful beaches of A Coruña! To cool off however, students were able to head to the grand Plaza Mayor for all different types of gelato. And through it all, Mr. Silva, Mrs. Silva, and Mrs. Cromey were with the students taking tons of pictures, tutoring them in their Spanish classes, and bringing joy to the tours of the city.
As a result of these amazing teachers at TKA, everyone was able to excel in their accelerated courses at the University of Salamanca. Spanish Professors David and Lolli were particularly impressed with the level of knowledge of The King's Academy Students!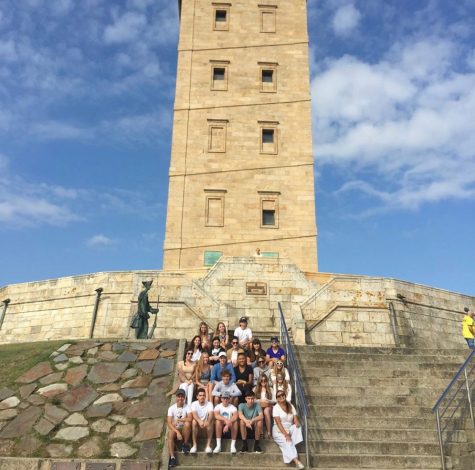 "It was amazing to get such a once-in-a -lifetime experience to study in Spain with my friends, and experience the culture of a different country," Jonathan Allen said. Kaitlyn Garcia, a rising senior, commented on the trip by sharing that she, "made so many memories she will never forget". Each and every student who attended this trip said it was like no other TKA trip they had ever been on, and they are better for it!