10 Best European Foods
You don't want to miss out on these delicious items.
Europe is a beautiful place full of culture, history, sights, and, of course, amazing food. When planning a trip to Europe, you may be wondering what can't-miss foods there are, as well as the best places to eat them. Well, here you go: the 10 best things to eat in Europe, with some recommendations on where to get them.
Churro Espanol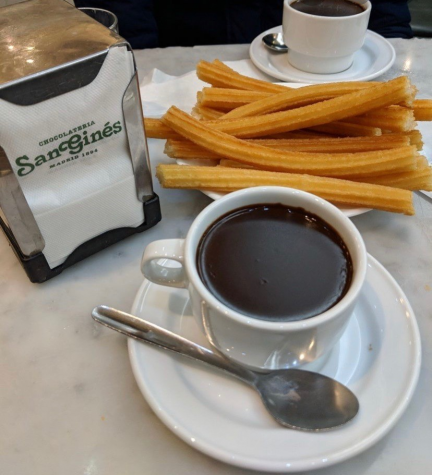 The churro is a classic Spanish dessert that you can't skip when you are in Spain. The clasic way to eat one is paired with a warm cup of hot chocolate, which makes the churro even better. The best places to find a good churro are "Chocolateria San Gines", in Madrid and "Chureria Trebol", in Barcelona.
Chimney Cake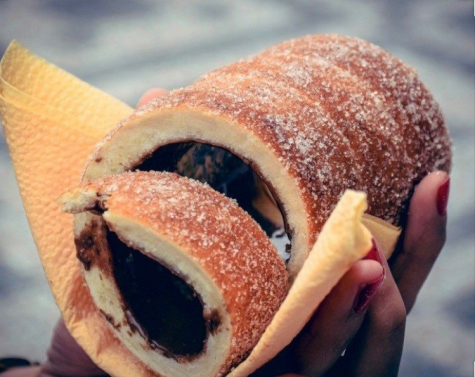 This is a pastry found in Germany, Czech Republic, and Hungary. You have probably seen these on your social media feed. They are the cylindrical pasties covered in cinnamon and sugar. Though these are the classic toppings, you can add other things to spice it up. You can line the inside with Nutella, or fill it with fruit, or  ice cream. You can also get it coated with cocoa, almonds, coconut, and more. This treat is primarily found at the Christmas markets in the places listed above, but in the Czech Republic, they can be found all over the city.
British Bacon Roll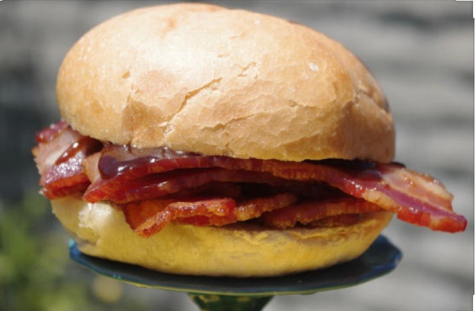 The British bacon roll is exactly what it sounds like. It is a delicious bread roll stuffed with bacon and butter spread. This breakfast dish is amazing despite its simplicity, and definitely a must on your next trip to England
Paella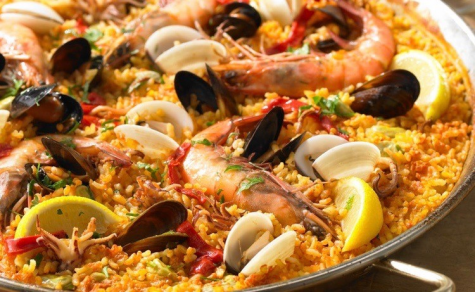 This classic Mediterranean dish is native to Spain. It is a rice dish with seafood, chicken, and other meats, and is a great dish to share. The best Paella is found in Casa Elias in Alicante Spain, but this dish can be found in almost every restaurant in the country.
Classic Italian Pizza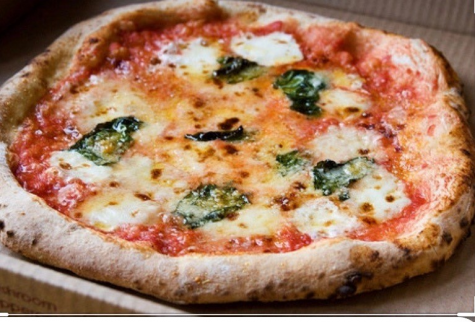 The pizza in Italy is a little different from what we are used to here- the dough is a little different, and most of them are made with fresh mozzarella- but you can't go to Italy and not try the original pizza, which is an amazing of the true Italian experience. The best place to get a pizza is Di Matteo restaurant in Naples. But really, it's hard to find a bad pizza in the whole city.
6. Pretzels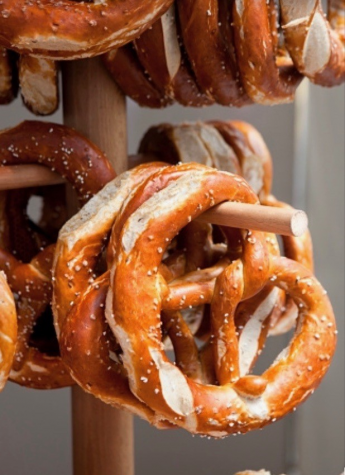 Pretzels are usually tied to Germany, but let me tell you (too colloquial?), the Austrian Pretzel is even better. If you're in Germany, you should still be sure you get one, but the Austrian pretzel goes above and beyond. The best ones are found in the Salzburg Christmas market where they have ones as big as your head, but you can get them all over the country.
Fondue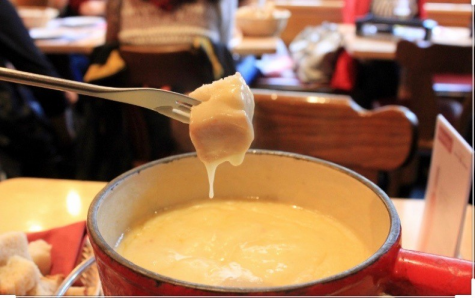 This dish is very popular in Switzerland, and rightfully so. The melted cheese paired with bread is absolutely amazing. The best place to eat this would be at a restaurant called Fribourger Fonduestübli.
Croissant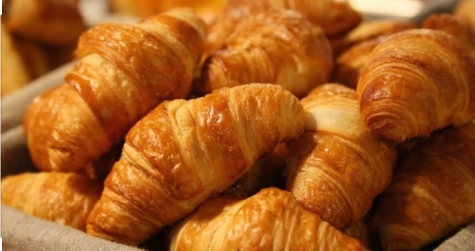 Croissants are popular all around the world, but are native to France. These warm buttery pastries are perfect at breakfast, or even a simple snack. They can be found all around France but the best place to eat one is Des Gâteaux et du Pain in Paris
Crepes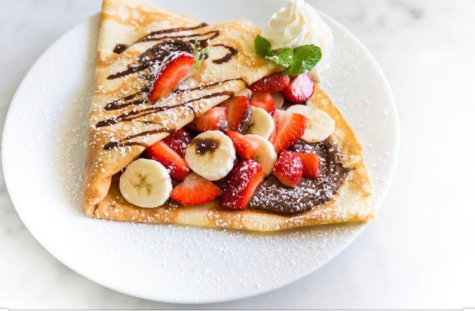 Crepes are a must when you visit France. These thin pancakes are a classic French dish that can be made either sweet or savory, and filled with things like bitterly(?) and berries or spinach and cheese. The best palace to eat these would be from the vendors on the streets. It doesn't get more authentic than that.
Pastel de Nata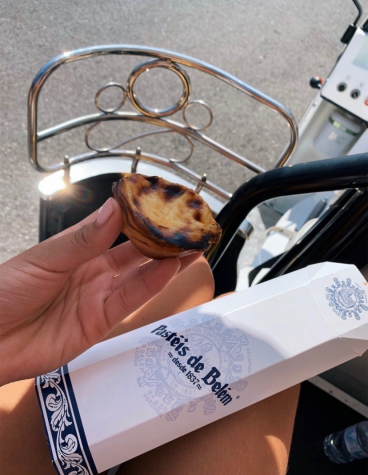 These small, custard pastries are classics in Portugal which is really the only place they can be found, and are truly to die for. They are a perfect pairing for your coffee and perfect deserts for those who don't like extra sweet foods. The best way to eat them is with a little cinnamon sprinkled on top. Panadería Belem, famous for their pasteles de nata, is  the best place to get them. There's a line down the block to get into this bakery but, it is definitely worth the wait.