Cross into a Whole New World
Over quarantine, many teens and students at TKA and around the world have found themselves stuck doing absolutely nothing. But because of this, many of us have been looking for the perfect video game to spend hours upon hours on. Animal Crossing: New Horizons is the new trending game out right now for the Nintendo Switch and Nintendo Switch Lite. Many, including myself, have been enthralled by this masterpiece of a game because there are countless things to do. The game itself is a virtual world filled with plenty of adventures like catching fish and bugs for your island's museum, paying off your home mortgage, visiting other player's islands from around the world, and many other chores that give you absolutely no stress whatsoever. Also, your island dweller (or as many call "villager") is totally customizable. You can clothe and design them to look exactly like you. If you are playing offline and are not able to connect to the internet, you can chat with your other island dwellers that happen to be animals. These animals are full of life and cute conversation. They perhaps might ask you to do a chore for them or help them make their next big decision. Ever since Animal Crossing: New Horizons came out on March 20, 2020, it is bringing delight and happiness to those who have had the chance to play it during these isolated times.
About the Writer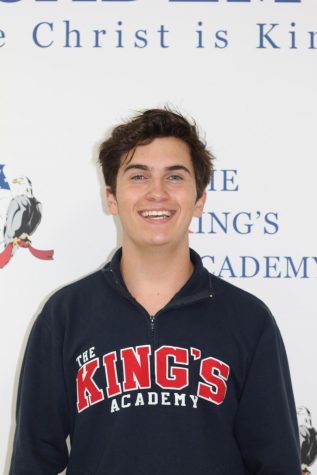 Colby Kugel, Contributor
Colby Kugel is a senior at The King's Academy, and has been attending the school for four years. At TKA, his favorite subjects are history and music....