To All The Boys I've Loved Before
P.S Lara Jean Should Have Chosen John Ambrose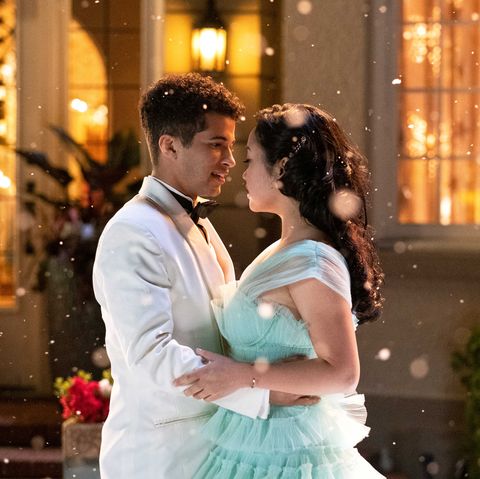 On February 12, 2020, Netflix released the sequel to its hit novel-based, teen, romantic comedy, To All The Boys I've Loved Before. The sequel titled, To All The Boys I've Loved Before P.S I Still Love You became an instant success the minute it hit Netflix but left a split between viewers all over the world. The sequel introduced a love triangle for the protagonist, Lara Jean Covey (played by Lana Condor) between her current boyfriend, Peter Kavinsky (played by Noah Centineo), and her former middle school crush, John Ambrose (played by Jordan Fischer). Within the new sequel, Lara Jean struggles with whom she truly loves, and spoiler alert she stays with Peter Kavinsky which upset many viewers including myself. This end decision made by Laura Jean led to a worldwide debate over who truly was made for Lara Jean but I'm here to explain why John Ambrose was truly the correct option.
When Lara Jean reunites with John Ambrose there is a whirlwind of feelings and they create such a strong friendship as they reminisce on their younger lives. With their insanely cute flirting at the retiring home they volunteer at together they decide to hold a reunion of their middle school friend group. It is revealed by John to Lara Jean that he constantly never felt good enough because everyone preferred his best friend who was Peter Kavinsky. This led to huge confidence issues in John Ambrose. It is also revealed by Peter Kavinsky's ex-girlfriend that the night Lara Jean and Peter got together that he was actually waiting to see his ex. Lara Jean then splits with peter after this news breaks and it leads to her becoming single again, but in the end, returning to Peter which is extremely upsetting to anyone watching.
John Ambrose revealed to Lara Jean his deepest insecurity that involved him being constantly second to Peter Kavinsky and in the end, as soon as she kisses John Ambrose, she leaves him for Peter. Along with that, she ran back to a man who, the night he "fell for her," was planning to actually see another girl and it was just a coincidence they saw each other. Lara Jean clearly lost her sense of taste in the sequel, and that is why she stayed with the human embodiment of vanilla, Peter Kavisnky. The entire movie also shows a stronger romantic connection between John Ambrose and Lara Jean where they can have deep conversations while Peter Kavinsky is only shown in materialistic ways. Peter Kavinsky provides Lara Jean with nothing, conversation-wise, but she somehow ran back to him the minute she could. This leaves me wondering, was Lara Jean really as relatable as viewers thought she was in the first movie?  Anyone would obviously choose the faithful, adorable John Ambrose, right?
My final thoughts on the movie are, it was a decent film if you're into cheesy, teen romance, which you are guaranteed the minute you start the movie, but it could've ended better. Lara Jean's choice at the end to not be with John Ambrose and instead stay with Peter almost ruined the entire movie for me. Hopefully, in the upcoming trilogy, we can see Lara Jean stop settling for someone like Peter and finally get a good and thoughtful man as she deserves.