Men In Black: International Review
A new rendition of a blockbuster movie brings back poignant memories of the 90's Sci-Fi classic.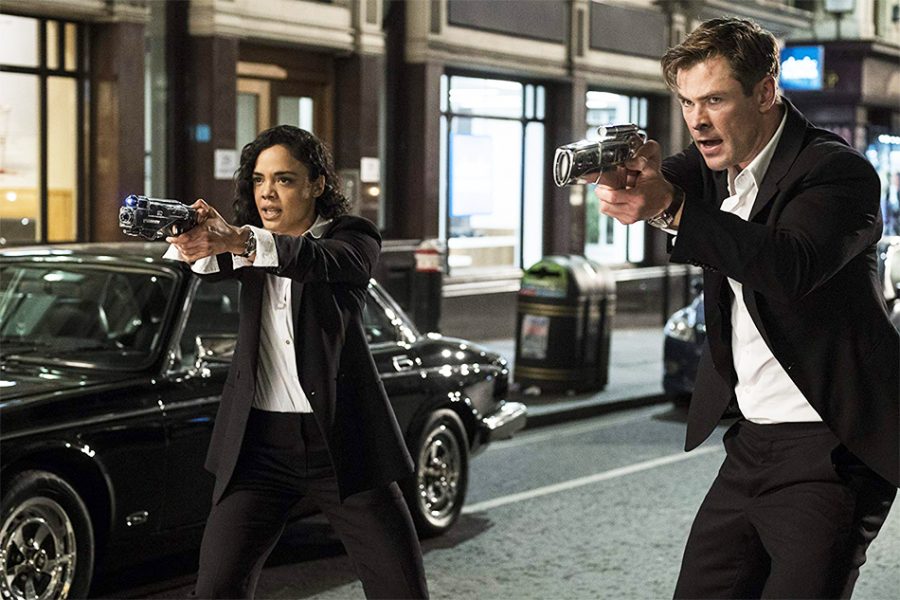 On July 2, 1997, one of the most classic and beloved Science Fiction movies ever made was released: Men in Black. This movie has been untouchable, with its combination of incomparable humor and an exhilarating plot line. However, on June 14, 2019, movie producers Walter Park and Laurie Macdonald attempted to finally bring the flare back to the series after so many sequels, television shows, and video games, in their new Men In Black: International. Following the same idea of a world inhabited by both humans and extraterrestrial beings, the new movie could have portrayed the concept with a cliché foundation and execution, which is what I watched and reviewed the new movie to find out.
After watching the movie, I found that, despite the tumultuous quality of this cinematic endeavor, there was, what I would call,  a contiguous string of "golden-nuggets" that diminished the vituperation of critics, and accounted for its audience appeal . The digital animation is stupendous.  What really matters is that the audience enjoys it, and, though I am no film school graduate, I can say that International elevates what was once a 90's attempt at intriguing graphics to a less incredulous, more technically advanced portrayal of the real stars of the movie: the aliens. The movie encompasses all sorts of species of our foreign counterpart from the final frontier; and when a massive blue giant star is compressed into a thermonuclear fusion weapon, the blast looks incredible, outclassing the poorly computerized purple squiggles of the 20th century.
However, I wish I could say the same for the acting. Chris Hemsworth (Agent H), and Tessa Thompson (Agent M), were anticipated to be a cute and artistically simpatico couple in the movie, Which they were; but the acting. Oh my, the acting. Chris Hemsworth works very well in action movies, and comedies are even his usual forte, but sometimes, it just doesn't work. Every line sounds very scripted, especially regarding the other characters, and the facial expression was horrific. It all seems like an inside joke was made into a movie, and the characters are trying not to laugh the whole time. It was mediocre at best, and there was really no "wow" factor. It seems like, after all that has been done with the Men in Black franchise, this was a lazy attempt to revive something that lost its major relevance in 1998. Despite the modernization, the movie was very average, and nothing that I haven't seen before. It was the same plot with different people.
Even after all of that, I will still give it some credit. The ending was very different from what I expected, and I enjoyed waiting to see what was going to happen. They conceal the reality of the situation, and just when any viewer thinks it's over and the object in question is stabilized, boom! It is an astounding eureka moment… that should probably be left to the movie to tell. In spite of all of this, I really enjoyed the movie, and Chris Hemsworth's lousy humor is still always something to look forward too. The movie has made over 253 Million dollars worldwide, and millions of people continue to watch Men in Black and its successors everyday.
About the Contributor
Luke Cristantiello, Contributor
Bio not available-Pending