It Only Gets Stranger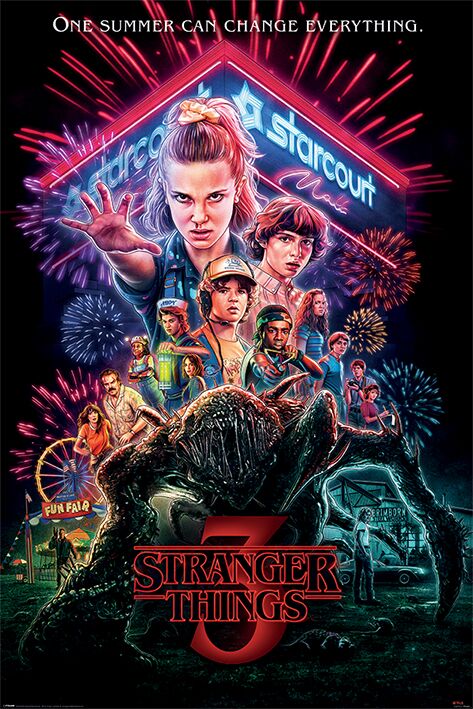 The third season of the critically acclaimed and fan-favorite show Stranger Things dropped this Summer on Netflix. In case you haven't watched it yet, let me give you my thoughts on how this season holds up to the rest of the series.
Just like the first two seasons, season 3 is set in Hawkins, Indiana, in the 1980s. Though the town may seem normal on the outside, mad scientists, foreign agents, and extra-dimensional monsters creep within its shadows. Even after the end of the government experiments at Hawkins Lab (the facility that gave series star Eleven (Milly Bobby Brown) her psychic powers) at the end of season 2, odd phenomena still plague Hawkins, including power outages, missing persons, and an odd disease that all seem to be connected to the brand-new Star-Court Shopping Mall. Meanwhile, a mysterious creature begins to mind-control citizens, including the Billy (Dacre Montgomery), brother of Max (Sadie Sink), a season 2 addition to the core cast, to carry out a sinister plot. But before our heroes save the day again, they'll have to overcome their greatest challenge yet: growing up.
That's about as much as I can say about the plot without delving too deep into spoilers. So, how does this new adventure compare to the rest of the show, you may ask? Honestly, it feels like a return to form after the underwhelming second season. Not only is the overarching story more interesting, focusing again on a singular monster like the first season, instead of several less intimidating ones, but the performances here outclass anything in season 2, and in some cases, even season 1. It has the advantage of not having to spend a lot of time establishing new characters, with only two major ones (Alec Utgoff's Doctor Alexi and Maya Hawke's Robin), and instead spends its episodes developing the cast we already know by putting them in new situations. 
This season also ties up many character-arcs, as the main theme centers around change: Hawkins is changing as the new mega-mall replaces mom-and-pop shops; the kids are changing as their interests shift with their age; and the teens change as they enter the next phase of their lives, heading from home to college. Without spoiling anything, the status quo is much different at the end of the season than the beginning, and presents an intriguing set up for season 4. So, if you haven't given it a watch yet, do yourself a favor, and plop down with Netflix for thirteen hours of nostalgia-heavy fun; you won't regret it.
About the Contributor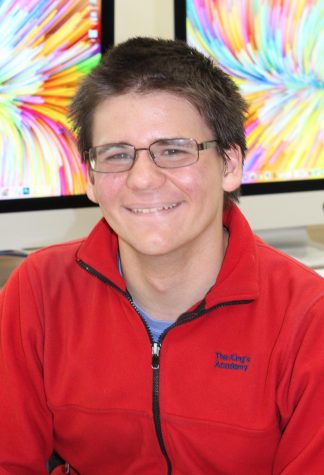 Benji Huether, Contributor
 I'm Benji Huether, a senior here at TKA in my 14th year. My favorite subject in school is English, though Art comes in a close second. Besides my classes,...