Best Underrated Cities to Visit in the U.S.
Having trouble planning your next vacation? Wondering if you should take a vacation in the U.S.? Well, here are the best-underrated cities to visit in America. There's no need to go too far to have a great vacation when you can take a trip right in your backyard!
1.Charleston, S.C.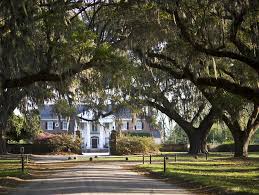 Charleston, South Carolina is one of the most beautiful cities in the U.S. it is full of history and rich Southern culture. This city is mostly known for its beautiful historic landmarks, charm, and cuisine. In the city, an array of activities awaits. The city is so rich in history that you need to make sure that you visit some of these historical sights. Fort Sumpter is one of them. The fort is in the middle of the bay; you board a ferry in order to get there. From this ferry, you get a beautiful view of the city and may even catch a glimpse of some dolphins in the water. Visiting a plantation is a must if you find yourself in Charleston. These wondrous estates are beautiful both inside and out. You can take a tour and experience how the rich lived in the 19th century. The beautiful architecture, vast fields, and opulent interiors will do nothing but impress. I suggest visiting Boone Hall Plantation, which is visited by thousands every year. Charleston is also known for its food. Of course, most of the food you will run into is southern. Sink your teeth into some warm buttermilk biscuits, have some savory grits, or eat some of the freshest seafood. Some of the best restaurants include Husk, an iconic spot, Hall's Chop House, and Leon's. Lastly, when you visit Charleston don't forget to order a sweet tea; it was invented there!
2. New Orleans
Like Charleston, New Orleans is a very historic city. It is mostly known for is history, food, and celebration of Mardi Gras. In this city, you can admire the beautiful Spanish architecture that surrounds you, the old part of the city has a wonderful charm to it and makes you feel like you are back in time. The modern parts of the city are also very pretty, with many shops and restaurants that you can visit. There are many fun things to do in New Orleans. The WWII Museum is in the new part of the city. This is an amazing museum for those who are interested in the second world war. It is filled with artifacts, information, and curios. It is definitely worth checking out. A ghost tour is a must when in this city. New Orleans is said to be one of the most haunted cities in the country. Tour guides take you sites and tells you the spooky stories of what happened there. It is a very special experience that you definitely won't forget. You can also visit the Mardi Gras Museum. In this museum, the floats used for the Mardi Gras parade are stored. There you can catch a glimpse of them and see how they are made. The city is also known for its amazing food and restaurants. You can find the best beignets in Cafe Du Monde. If you don't already know, Beignets are square donut-like fried pastries covered in powdered sugar. These are a must if you visit the city. Some good restaurants include Brenan's, where the desert Bananas Foster was created, Acme oysters, Cochon, and the Commander's palace, which has won multiple Michelin Stars. Mardi Gras is a huge celebration on the Tuesday before Lent begins. New Orleans takes it to a whole new level with parties and parades. It is an amazing experience for those who attend.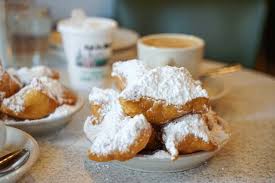 3.Washington D.C
Aside from being America's capital, Washington D.C. is home to many historic sights, monuments, and museums.
Some musts for historic sites include the Capitol building, the White House, the Washington Monument, the Lincoln Memorial, and the Vietnam memorial. The city is also filled with great museums like the Smithsonian Museums that all lie together around a plaza, making it easy to access all they have to offer. There is the powerful Holocaust museum that will leave you in awe. There is also the Newseum, which is a museum about America's news. This museum is very unique and interactive; it's a lot of fun. Although not known for its cuisine, Washington D.C. has very good restaurants. Many of these restaurants lay in an area of the city called Georgetown. This part of the city is full of stores for shopping, such as Vineyard Vines, and Abercrombie and Finch, and many high-quality restaurants. Georgetown is also where the famous cupcakery, Georgetown Cupcakes, is located. Your tastebuds will thank you later!
4.Chicago
Chicago is a great city with so much to do, from going to the theatre to going to a sports game, to eating at great restaurants.The city is home to Millennial Park in which the famous Silver Bean is located. You definitely cannot leave the city without visiting this attraction. The Skydeck Chicago, located on the top floor of Willis tower is also a notable attraction that brings in thousands of people a year. It is a floor of a high building in which everything, even the floor is glass. Chicago is the home of the Cubs baseball team. Catching a game during your visit would be an unforgettable experience. Chicago is known for its deep-dish pizza and its hotdogs. The best place to get pizza is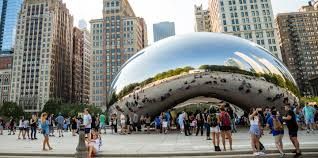 Giordano's. The Hotdogs are topped with yellow mustard, chopped white onions, bright green sweet pickle relish, a dill pickle spear, tomato slices or wedges, pickled sport peppers and a dash of celery salt. The best place to get one of these would be from a street vendor.
5.Las Vegas
Contrary to popular belief, Las Vegas can be a great place for a family trip. It has great shows, beautiful attractions, and amazing food. In this city,
there are a variety of different shows that can appeal to people of all ages. There are magic shows such as David Copperfield, Penn and Teller, and The Mentalist. There are also many Cirque Du Soleil shows. These include Michael Jackson One, Mystere. and The Beatles Love. There are also many concerts showing on various dates. There are many great attractions in the city. A Hershey World and an M&M World are located there. In these stores, you can find all things candy and they are great places to take kids. The Bellagio Fountains is also a great attraction. The Fountains in front of the Bellagio hotel move to the rhythm of the music that is played. There are many other smaller attractions in the city like the Chihuly glass ceiling in the Bellagio Hotel, the Aquarium in the Mandalay Bay hotel, the replica of the Eifel Tower in the Paris Hotel, and the Shops at Caesar's. These shops are within the Caesar's Palace hotels and have a variety of different shops and restaurants. Las Vegas has amazing restaurants. Some of these include Canaletto, in the Venetian where you can see the gondolas passing as if you were in Venice, the Palm, a Steakhouse located at the Shops at Caesar's, and the Brunch located in the Bellagio.
These cities each have their unique charm. You will surely have a great rip and experience visiting any of them. In each of these cities, there is something for everyone, whether that be food, entertainment, or activities. If you choose to go to one of these beautiful cities, enjoy your trip!